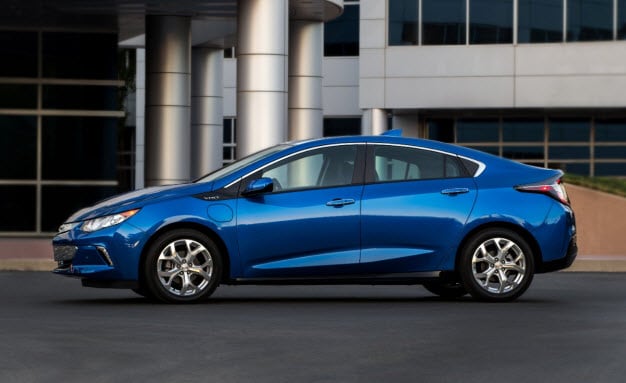 The 2017 WardsAuto Engines list is out and we're happy to announce that the Chevy Volt has made this year's list. This is the second year in a row the Volt has nabbed a spot and the third time overall it has been included in the compilation. Known as one of the top plug-in hybrids on the market, the Volt continues to impress the masses.
"The Chevy Volt propulsion system wins a spot on the Wards 10 Best Engines list for the second year in a row for three reasons," said WardsAuto Senior Content Director Drew Winter. "It has a torquey, fun-to-drive personality. It offers impressive electric-only range of 53 miles and efficient gasoline-powered range whenever you need it for anxiety free driving. That is flexibility unequaled in the automotive world. And despite imitations, it continues to be one of the most unique and innovative propulsion systems ever mass produced."
Equipped with an Ecotec 1.5L gas range extender, an 18.4kWh lithium-ion battery pack and a two motor drive unit, generating 294 lb.-ft. of torque, the Volt is able to deliver an EPA-estimated 106 MPGe. It also offers an EV range of 53 miles and a total driving range of 420 miles. With stats proving owners use all-electric mode more than 80 percent of the time, the Volt proves to be one of the most eco-friendly models on the market today.