2013 Chevrolet Sonic Reviews from Miles Chevrolet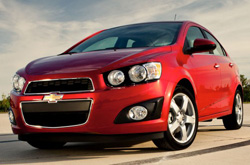 Welcome to the Miles Chevrolet review of the 2013 Sonic. As the foremost Chevrolet dealership in Decatur it is our responsibility to equip our customers with Chevrolet reviews recorded by the finest Chevrolet writers in the world. To make familiar decisions when it comes to your next Chevrolet Sonic purchase, don't guess! Each passage is stuffed with material and Sonic features in way that's easy to understand. Read on to see if the Sonic is right for your garage.
Watch a Video on the New Sonic
Prominent Specs for the Chevrolet Sonic
When considering the 2013 Chevrolet Sonic alongside the 2013 Nissan Versa, Ford Fiesta, Mazda 2 and the Honda Fit, and you can catch that the Sonic outshines those autos in many parts. Browse the hightlights below.
2013 Chevrolet Sonic Seats: 5 passengers
2013 Chevrolet Sonic Body Style(s): Compact Sedan
2013 Chevrolet Sonic Cargo Space: 14 cubic feet
2013 Chevrolet Sonic 0-60 MPH in 8.1 seconds
2013 Chevrolet Sonic MSRP: $14,200
2013 Chevrolet Sonic Colors: Victory Red, Inferno Orange, Black, etc...
2013 Chevrolet Sonic MPG: 26 city / 35 highway
Chevrolet Sonic Notable Amenities, Accessories & More
Sonic Engine Options for Decatur Chevrolet Shoppers
Miles Chevrolet's Service Center Is Here for You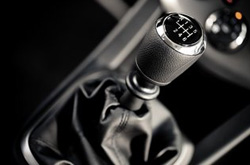 Feel the [resassurance] that comes along with receiving trustworthy repairs by Chevrolet trained technicians, a lengthy warranty on all repairs, and reliable Chevrolet parts. At our Decatur area repair center, this and more is available for Chevrolet Sonic drivers. Chevrolets in Decatur can take a thrashing, so turn to the auto repair experts in Decatur - Miles Chevrolet. We can take care of everything - from battery or tire rotation and switch outs to regular oil and filter changes; we also handle the strenuous stuff, including Chevrolet electronics repairs and more. Plus, Miles Chevrolet's always got honest prices on Chevrolet repairs in Decatur, even for straightforward OEM recommended maintenances. Take a look below to view money-saving service specials.
Follow this link to access our Chevrolet Service Center online