NEW OWNERS CLINIC
*Food *Prizes *Fun
Miles Chevrolet cordially invites you to attend our
FREE New Owner Clinic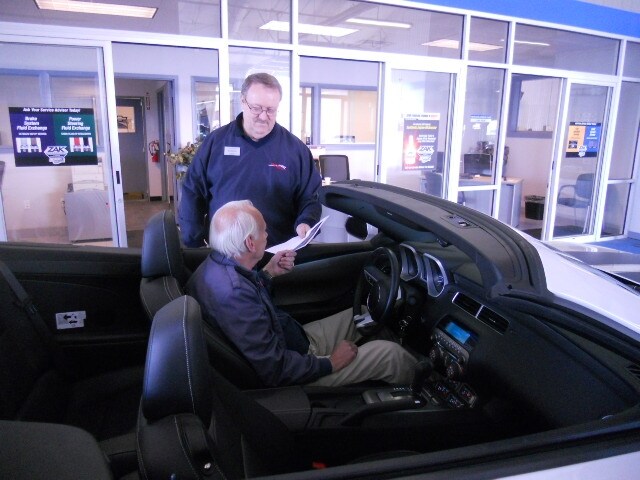 Whether you purchased your vehicle from us or not, you're welcome to attend. We understand it can be difficult to find someone trust-worthy to perform your vehicle maintenance. That's why we invite you to attend and learn how our factory trained technicians make your vehicle service an enjoyable experience.
Every other month, Miles Chevrolet hosts a New Vehicle Owner Clinic for customers who have recently purchased a vehicle .This is an opportunity for the new owners to familiarize themselves with their vehicle and our service, parts and collision department.
Miles Certified technicians and members of our service management team will be on hand to answer your questions.


Why Attend the New Vehicle Owner Clinic?
*You are introduced to our Service Management team, Service Advisers and Certified Technicians who provide information on the care and operation of your vehicle.
*You will meet our Parts and Collision managers. And learn about the benefits of purchasing your vehicle from Miles Chevrolet.
*You will be introduced to your routine maintenance schedules and enhancements of your vehicle.
*You will have a better understanding of how your new vehicle functions. And our service advisers can answer specific questions about your car and its features and functions.
We also discuss safety-related items, your warranty, extended service coverage, our dealership facilities and equipment, special service tip, and importance of GM parts, and what to do when you need service.
Receive a free gift and enter to win__E-book_____________.
New Vehicle Owner Clinics
So whether you have purchased your vehicle this month, this year or in the past few years we at Miles Chevrolet would like to welcome you to join us at one of are clinics.
Our upcoming New Owner's Clinics are scheduled as follows:
July 10.2012 6:00 pm-7:30 pm
Sep 11.2012 6:00 pm-7:30 pm
Nov 13.2012 6:00 pm-7:30 pm
At the Miles Chevrolet Service Department 150 .W. Pershing Rd, Decatur, Ill 62526
To register: contact Marcia McRoberts at 217-872-2058 or mmcroberts@mileschevrolet.com