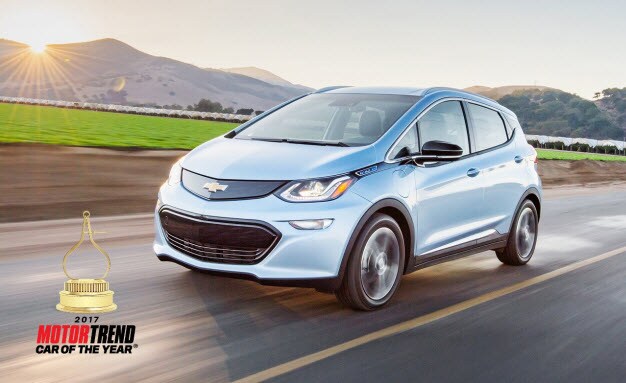 The Chevy Bolt continues to rake in awards and it hasn't even hit the market yet! We recently received word that the upcoming EV has been named Motor Trend Car of Year due to its outstanding performance. This latest achievement is Chevy's fourth Motor Trend award in three years.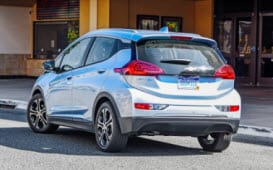 "Chevrolet is on a roll with new and compelling vehicles that have reset the bar for trucks in 2015, trucks and sports cars in 2016, and for 2017, electric cars," said Ed Loh, MOTOR TREND Editor-in-Chief. "The Bolt EV is certainly a game changing vehicle and we look forward to seeing whether we'll be recognizing another Chevrolet next year in our annual awards."
Attaining Motor Trend's coveted award was no easy feat. The Bolt EV's performance was evaluated in six different categories ¬– engineering excellence, design, safety, value, performance of intended function and efficiency – before earning the title. For 2016, the Chevy Camaro was lucky enough to also receive the accolade, whereas the Colorado took home the Motor Trend Truck of the Year award in 2015 and 2016.
Offering an EPA-estimated 238-mile driving range, the soon-to-be-released Chevy Bolt EV is already a game-changer. Be sure to take it for a spin when it arrives at Miles Chevy in the near future.